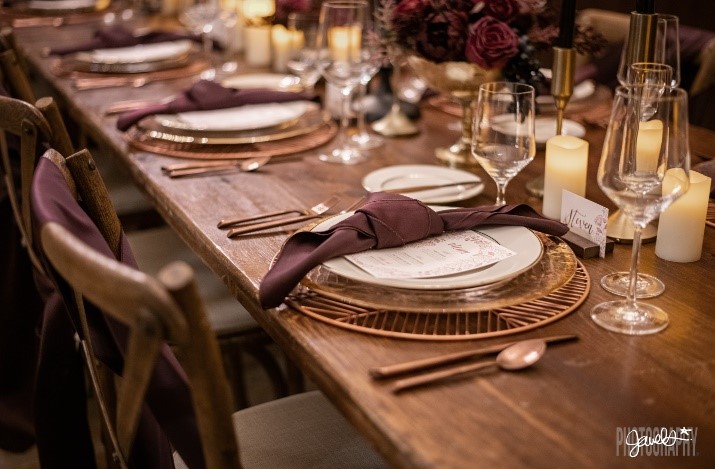 China rentals can be an easy and unexpected way to take your event to the next level. At Allwell Rents our goal is to make designing your table easy and stress free from start to finish. We know first hand how important the little details can be. When preparing for big events such as weddings, birthdays, corporate events or holidays getting the right dishware or charger can be a small flourish that packs a big punch. Our event coordinators have experience, inventory and vision on their side to help make the decision-making process fun and light hearted.
We all know what a dinner plate is, most of us are familiar with salad and bread plate, but you're probably wondering what is a Charger and why would I want to add a charger rental to my order? A Charger is a decorative oversized plate that you do not use for food but use as a unique way to make your table look elegant and finished. The Charger is placed first either under your plate setting or is used by itself as the setting if your plates are being used for a buffet or if you are having servers bring out each course individually. Chargers come in many colors and materials to match each individual events style and theme. During your design center consultation make sure to ask your event coordinator about our complimentary charger program.
From photographs of the night, to showcasing place cards, to how the caterer plates the food, china and chargers set the stage for your events unique style. At Allwell Rents we use our inventory to create an amazing look for place setting, while always keeping your budget and vision in mind. Currently we have over ten different styles of china and chargers to choose from! Whether you are looking for china rentals for a wedding, birthday, corporate dinner or perhaps just a plate rental for an important dinner party, your rental tableware is as important to us as it is to you.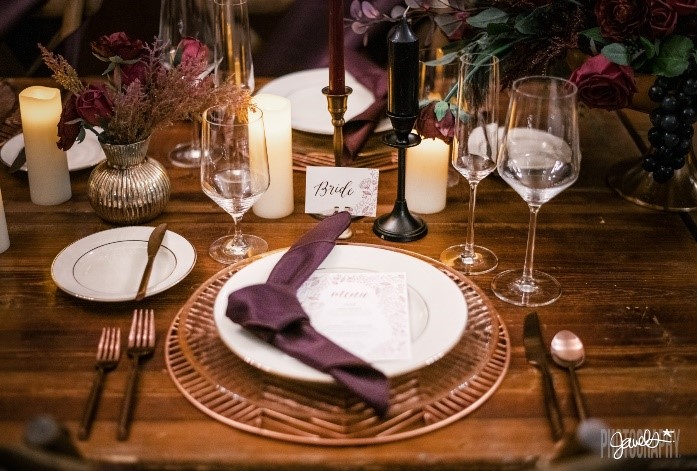 Our design center is open for appointments and walk-ins during business hours, we recommend to anyone who isn't familiar with our inventory to come in person to see what we offer. Not local? No problem, we offer virtual consultations for your convenience. One of our talented Event Coordinators is happy to help mix and match your china and chargers to create your unique look. They will walk you through our entire rental process from start to finish and provide you with a complimentary quote at no obligation to you!