Why would someone need venue rental items? Venues in Colorado vary from modern city backdrops to rustic mountain getaways. Most venues can give you beautiful views, amazing ballrooms, and breath-taking ceremony sites. For as much as Colorado's venues have to offer, they can't always provide it all. That is where rentals step in.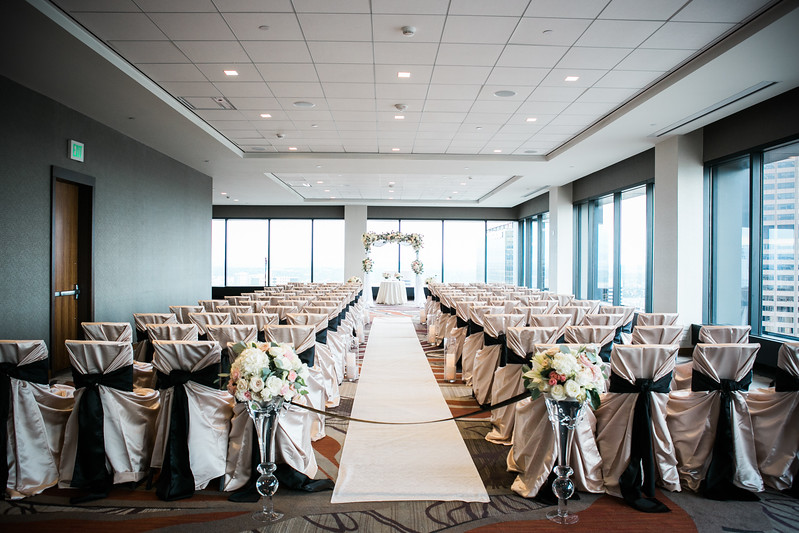 Whether you need everything or just a few upgraded items, the list of rental items that Allwell Rents can provide for your venue is endless. Many venues offer the basic tables and chairs for their max head count, why not upgrade your linen choices from the stock restaurant white tablecloths to an elegant silk satin ivory. You can even use our cocktail table rentals to turn your venue entrance space into a perfect cocktail hour. We can easily supply standard rental items such as cocktail tables, chairs, linens etc. However, we also specialize in going above and beyond with specialty rental items such as tents, wood accent walls, heaters, stages, podiums, and dance floors. If your venue does not have it available for you, we will do what we can to get it for you.
When you choose to rent from us, we make it our goal to create an easy and stress-free experience for both venues and their customers. We are happy to do phone consultations, virtual video chats and design center meetings. Following your consultation, we provide you with a price quote, including all fees such as delivery/pick up, set up and labor, or late night pick up.
The benefits of having Allwell rents as a preferred or exclusive rental partner are numerous. As a venue when you partner with Allwell Rents we can offer you and your customers the best packages and pricing. We have worked with venues to provide them seasonal tent rentals, tableware packages and per person pricing that many partners use to create comprehensive venue rental pricing. You and your customers will get personal care and excellent customer service to make sure all your rental needs are met. Specific delivery dates and times, loading and unloading schedules, late night pickups and our personal guarantee that we will leave your venue as we found it.
Reach out today to find out what Allwell Rents can do for you!